Considering Surrogacy in Georgia? What You Need to Know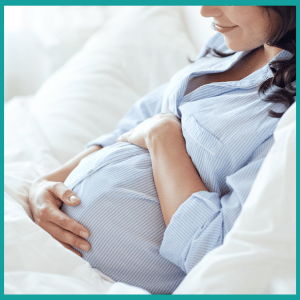 Georgia has come over as one of those few countries which have provided some exceptional options to the International present around and the groundbreaking medical facilities in the country has worked like a cherry on top of the cake.
This is where the country has emerged as one of the most preferred destinations for all those couples who are looking for a child with the help of the Surrogacy clinic in Georgia. You may have to pay between $20000 and $54000 as a surrogacy cost in Georgia.
Laws for Surrogacy in Georgia
Georgia is one of those countries which is quite flexible in terms of legislation for Surrogacy programs in the country. Still, there are certain rules and regulations which have been put through by the Georgian government to regulate the surrogacy arrangement in the country.
Intended parents must be 'Heterosexual couples" in order to pursue surrogacy in the country. Thus, Single parents and same sex couples are not allowed to seek a surrogacy arrangement in the territories of Georgia
The intended mother has to submit a documental proof that she is medically unable to carry a child herself and requires a surrogate to do that on her behalf.
Both commercial surrogacy and altruistic surrogacy is allowed in Georgia for all the International parents but it still goes differently in different states in the country
Even though all the above mentioned legal implications supports the fact that Georgia is a favorable destination for Surrogacy, you still require an efficient Surrogacy Center In Georgia or someone to guide you through the whole journey in the country. This is where Surrogacy point has come over as the best and most renowned Fertility treatment and Third-party Reproductive healthcare consultant providing which carries the expertise in international IVF, egg donations, and surrogacy arrangements.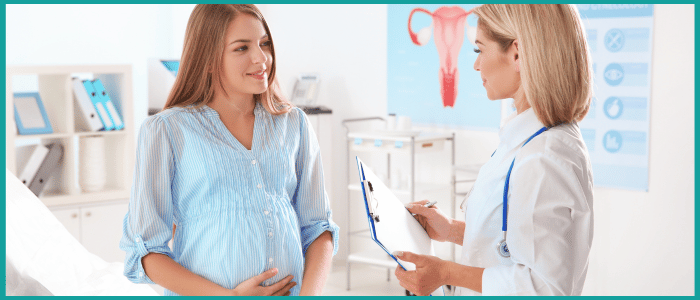 Surrogacy process in Georgia
The intended parents can look out for a surrogate mother via word of mouth, social media connections or with the help of a surrogacy agency
After the surrogate mother is been located, she along with the intended mother may need to go through a series of diagnosis and tests to check on their health and psychological situation
Once both the parties are through with the screening process, a legal agreement needs to be agree between them in regards to all the risks, responsibilities, liabilities and expectations in the surrogacy arrangement going forth
After all the agreements and screening procedures are completed, the embryo transfer process needs to be taken through and the embryo then gets implanted to the womb of the surrogate mother
Once the pregnancy is been confirmed to the surrogate mother, the legal attorney has to file for a pre birth or parentage orders for the coming child prior to its birth.
WHO ARE SURROGATES AND LEGAL BINDINGS FOR THEM?
Surrogates are all the women from any background ready to help other prospective parents to add a baby to their family. After the Surrogacy process, the child's owning right has been shifted towards the intended parents from surrogate mother legally. While there are some legal requirements that a surrogate mother should meet too are:
Be within the specified age range that is 21 above
Have a healthy BMI
Non-Consumption of Smoke or Drug
Have previously carried pregnancy with no complications
Receive no government assistance
Available for all the medical appointments and testing
Complete a psychological evaluation and medical examination
Have no criminal offense
Why Surrogacy point is best for all your surrogacy needs in Georgia?
Here at Surrogacy point, we are the most renowned Fertility treatment and Third-party Reproductive healthcare consultant which offers most advanced and specialized services in international IVF, egg donations, and surrogacy arrangements to our valued clients worldwide. Moreover, to ensure a smooth and comfortable surrogacy journey for your specific needs, we have partnered whit some f the best surrogacy agencies and IVF clinics in Georgia. So get on board and get going with the best to realize the most awaited happiness of your life!
The Other aspects that we offer wit our services include:
Success Rate: We are the most successful surrogacy agency in Australia and a leading brand in making successive parent surrogacy with 99% of the family have been enjoying the joy of becoming a parent with us.
Line of Options: We are in the industry for 20 years and developed a line of options for you to choose surrogacy services whether for same-sex couples or straight couples or single parents fulfilling their dream of parenthood. We have a wide range of options which gives the utmost advantage of choosing services for you with strong background and clinics.
Surrogacy Networks: We work with loads of networks for Surrogacy Center In Georgia which gives you the benefit of choosing the clinic close to you leading to saving of your travel cost.
Legal Experts: Surrogacy Point gives you the line of legal experts who helps you with every penny of legal aspects and insurance as we ensure you the safe process of surrogacy with us whether emotional or legal.
Strong Relationships With Clinics: Surrogacy point works closely with the most successful Surrogacy Clinics in Australia to provide you with every penny of benefit from us. We also take care of the fact that you must have chosen the clinic by yourself so we are flexible enough to work freely with them too. 
Personal Support: We have a large number of support from our previous surrogacy patients in Australia who are ready to share their part of stories & provide you with the proper guidance and support you need which they felt at their time.
There are several benefits that you'll get from choosing us for all your surrogacy services with the best-in-class Surrogacy Agency in Georgia treatments and processes we follow. Our 20 years of rich experience and the support of expertise give you an immense facility with a higher success rate that we take pride in in the field of surrogacy and IVF treatments.
Just gives a call and leave all the rest on us from the initial till the end of your Surrogacy Process!