Find a surrogate
There is no doubt about the fact that Surrogacy has helped numerous couples around the world with their dreams of having a child. Still, the biggest problem they go through in the same direction is finding the right surrogate mother for their specific requirements. Even though the couples do have an option to search for a surrogate all by themselves, most of them chose to seek the surrogacy services from an agency in order to save them some time and efforts in the same process.
Points to ponder about before getting along with a Surrogacy agency to find a surrogate:
You must first check the background and overall experience of the surrogacy agency in the same industry.
Check through the ratings and feedback of their past clients as this will help you in getting a bigger picture of the quality and trust ability of their treatments and surrogacy services
See whether they have the best and most customized plans to suit your needs and budgets accordingly.
"Surrogacy point is a surrogacy agency which perfectly caters to all the above-mentioned points and this is why we always provide a free initial consultation to anyone who is still doubtful about surrogacy its related aspects."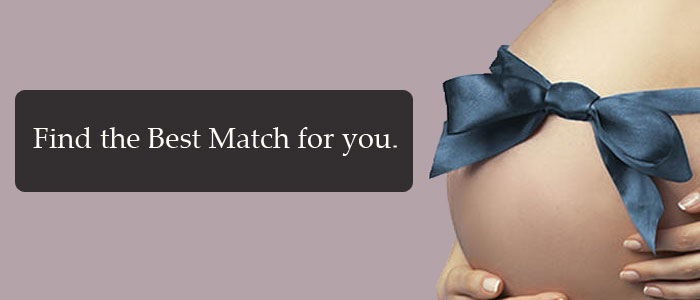 Who all can become a surrogate mother?
A Woman must need to fulfill the following criteria in order to become a surrogate mother
She must be aged between 25-29 years and coming along with good physical and mental health.
She also must have carried a child successfully in the past without any complications.
The women must be carrying a good Body mass index(BMI)
She must be supported well by her family during the surrogacy process.
The person has to be a resident of the country which supports surrogacy.
Although these are some common points which need to be kept in mind whilst finding the right surrogate, it all depends on the existing surrogacy laws of the country where it's been pursued by the Intended parents. Also, they can come along with their specific needs and preference in the same regards. We are backed by more than 15 years of experience and specialization in the same field and this is something which has made us a trusted name for surrogacy programs around the world.
Our commitment!
At Surrogacy point, we are here to provide the best and most trusted surrogacy services to cater to all your surrogacy needs. Moreover, our commitment to serving you with the best surrogacy services is backed by years of experience and knowledge in the same regards and we further take pride in getting all the great words from our clients worldwide. Whilst our founder being a former IP himself, we understand all the pain and stress you carry through your surrogacy journey and that's why backing you during every step of your particular surrogacy program. Contact our support team today and we will take you through a world of possibilities in order. let you meet the most awaited happiness of your life!