Pre-implantation genetic screening (PGS) by Surrogacy point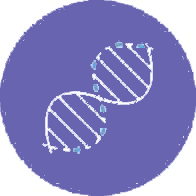 Pre implantation genetic screening has come up as one of the best diagnosis for all the couples around the world who would like to check their future child for any kind of genetic health issue or complications. The Screening generally takes place before the IVF cycle and comes good for all the couples who are planning to have a child via IVF and want to screen the possibility of any genetic health issue or complications in the future child.
Relevance of PGS (Pre-implantation genetic screening) in IVF
PGS proves beneficial for all those couples who have crossed the age of 40 and like to go for IVF in order to pursue their parenthood dreams.
It also helps all those women who have gone through several miscarriages in the past due to some health issues or complications and dotn want to get the same carried forwarded
PGS also ensures that the pregnant women won't be going through any sort of genetic or chromosomal issues during their pregnancy period
Benefits of PGS (Pre-implantation genetic screening)
PGS along with PGD will be helping all the patients to screen and eradicate any type of sort of genetic disease or chromosomal abnormalities which they don't want to convey to their future child
PGS also helps in checking down the abnormal embryos while avoiding their transportation to the womb of the pregnant mother eventually.
PGS also limits the risk of multiple pregnancies within the couples as only the healthiest embryos are been identified and used for the further implantation process
The couples would also be minimizing the overall risk of any inherited health issue or disease to be carried forwarded to the future child.
Why choose Surrogacy point for PGS?
At Surrogacy point, we are one of the renowned surrogacy agency and IVF center which is backed by more than 15 years of experience in same domain and got its global outreach to countries like Kenya, Thailand, Mexico, Ukraine, Canada, USA, India, Cambodia, and UK .Over the past many years of our establishment, we have helped hundreds of couples in making them achieve their dreams of becoming parents. Moreover, we have tied up with some of the best IVF clinics in the same countries in order to provide you only the best and most advanced treatments and consultation for your specific surrogacy needs. So get on board and let us help you with every query and question regarding surrogacy and IVF !